Art Gallery of Professor William Girard
William Girard

June 8, 1940 - February 5, 2011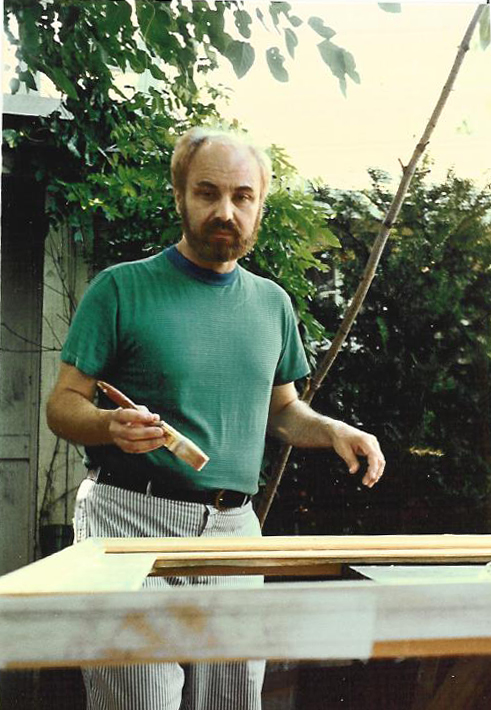 Bill Girard circa 1981

Professor of Art William Girard may be destined to be one of the greatest unknown fine artists ever to be born and die in metro Detroit.

Bill never wanted for buyers. They lined up to obtain his work. Galleries weren't his thing.

So Bill is largely unknown ... except to aficionados, friends, former students and art enthusiasts of exceptional taste and insight.

The examples captured in these
website pages
are only a small portion of the astonishingly lovely gift that Bill left us all.
He was a much loved - and just as frequently reviled - Professor of Art at the Center for Creative Studies (now the College for Creative Studies) in Detroit, Michigan, where he taught for 30 years.

Bill swam against the art world tide. He was an autodidact with all of one semester's worth of post-secondary education.

Perhaps, with a bit of luck, Bill's oeuvre will become more widely available and appreciated. Multiple pieces of his work were shown or mentioned in the Autumn 2010 issue of the Detroit Home magazine article "Made to Treasure" by George Bulanda (pages 10 -12).

Should you have any work by William Girard, or personal insights about the artist, you are invited to share them with us, a small group of dedicated friends, collectors and admirers of the artist. Please contact
gsmnem@gmail.com and enter William Girard on the subject line.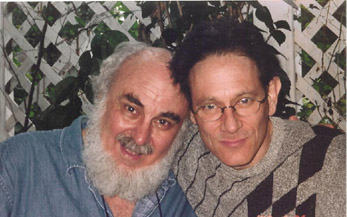 Bill Girard and Glenn Michaels circa 2003
For more information about William Girard, see: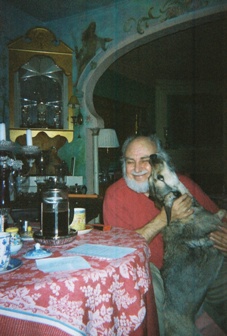 Bill Girard, with Mollie, at home. (Lilly Bell is hiding under the covers of Bill's bed on the second floor.) Circa 11/2009.
Curator's Note
Double-click an image to view it in a larger format.
A fresher website, dedicated to Girard's work, can be found at
https:\\girardsvasari.com
There is also a new blog:
https:\\girardsvasari.blogspot.com
In a number of instances, that information will be more accurate and up-to-date than what may be found here.